TRACMASS version renaming
20/10/2021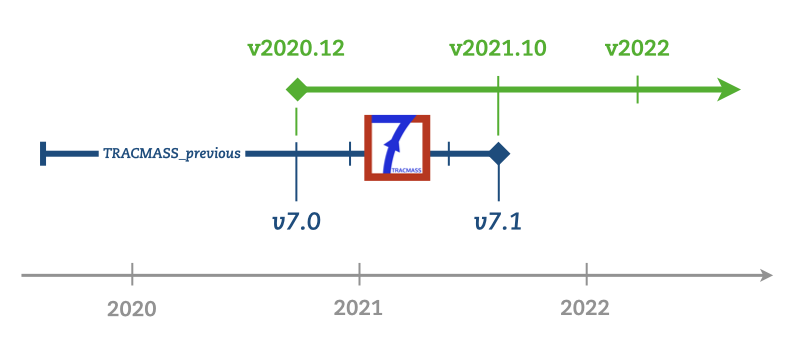 For simplifying the different version numbers of TRACMASS, from now the different versions will be a combination of the year and the month when the changes were committed (vYYYY.MM):
Version 7.0 will be known as v2020.12.
Version 7.1 will be known as v2021.10.
Any future version will be described using the new style.